iPad App
The Dentally iPad app provides a simple digital paperless reception process, allowing your staff to check in patients and giving patients the ability to easily complete medical history forms, sign treatment plan estimates and consent forms.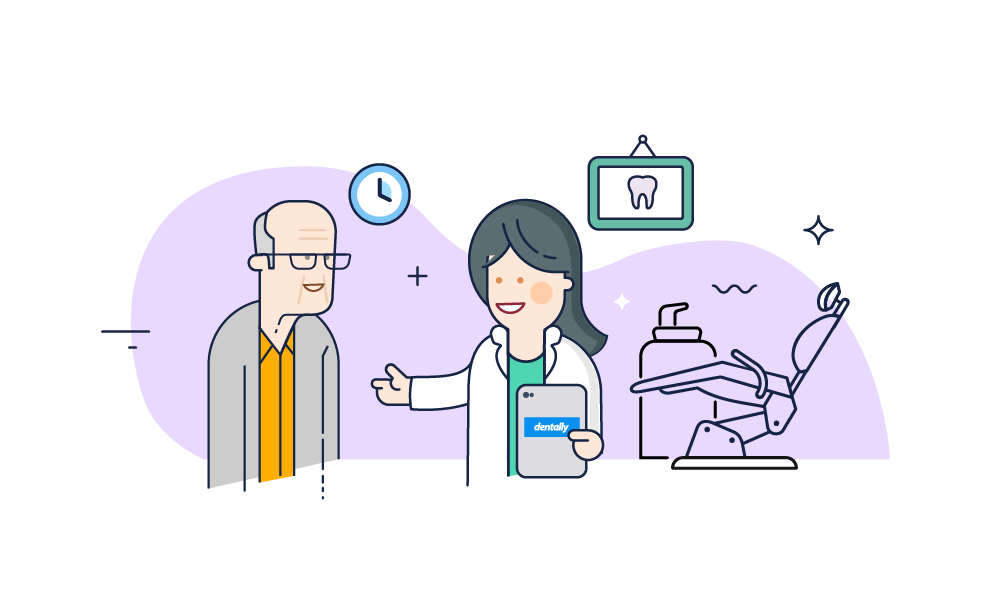 Perfect sync
Download the Dentally iPad app from the App Store and help streamline patient arrival and admin at the practice. It's simple to use and syncs instantly with the patient record within Dentally for immediate practitioner review.
Benefits
Patients can be checked in on the iPad as they arrive at the practice.
Allows patients to create and update their medical history seamlessly.
The patient's details and exemption information are all pre-populated, meaning the patient and your reception team don't have to spend time filling in paperwork.
Patient data is securely stored, as paper forms are no longer required.
The app allows for a person to sign on behalf of a patient (as a parent, guardian or carer) if required.
If the WiFi connection drops out, there's no need to start over - you simply reload the form.
Treatment plans are explained and approved chair-side, saving both you and your patient time.
Ideal for larger practices and multi-

site locations.

It is quick and easy for both staff and patients to use.

Once any forms such as the medical history or estimates are signed and completed on the iPad it automatically uploads to the patient's record in Dentally, so you have a record to refer back to in the future.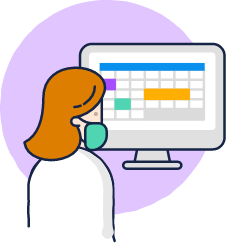 Cloud innovation to transform the way you communicate with patients
We know your patients are your top priority, so we're introducing brand new features to enhance your patient communications. With Dentally, you'll be able to call your patients directly from their record, send SMS links for contactless check-ins and payments, and leverage the power of your data using our patient reports.
Discover how Dentally can help your practice.
Simply select your practice type to find out what Dentally can do for your practice.
...or book a demo with our team.
Decided that Dentally could be right for you? Arrange a demo to see it in action.