Build a practice that thrives with Dentally
Dentally is fully cloud based dental practice management software designed to help you run your practice efficiently. Deliver exceptional patient care, a better patient experience, and enjoy a happier team.

Explore the core features of Dentally below.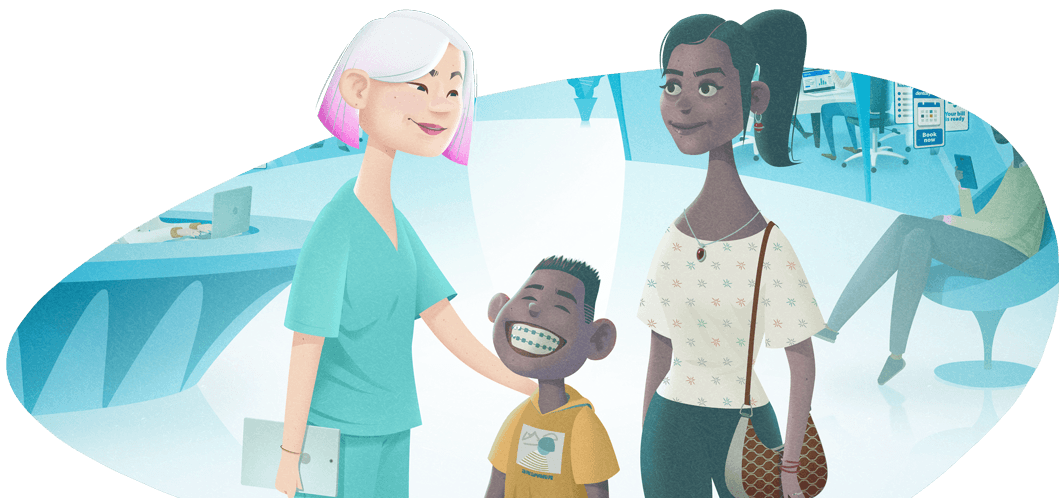 Why use Dentally?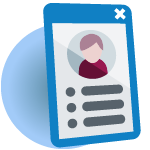 Clinical Excellence
Simple to use clinical workflows help you focus on delivering the best care. Understand patient history, manage patient records, and easily build treatment plans all in one system.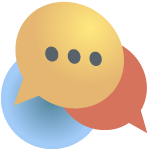 Patient Experience
All the features you need to retain and attract patients and give them the modern experience they expect. Minimise missed appointments, keep diaries full and maximise chair time.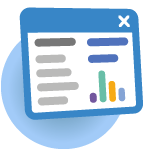 Detailed Reporting
Take a snapshot of your income to understand the performance of your practice, or take a deep dive into practitioner activity to understand workloads, revenue and chair time optimisation.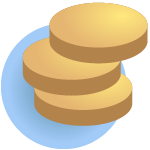 Practice Success
Improve the performance of your dental practice with Elevate, our customer success programme. With our support you can improve workflow efficiency, boost staff effectiveness.
How Dentally can help you
By working closely with dentists we've created dental practice management software that is all about ease. Dentally removes the stress from daily practice life in three key areas: practice admin, patient management, and clinical. Here's how we can improve your dental practice.
Schedule a demo now to find out more about Dentally
Onboarding with Dentally is as easy as…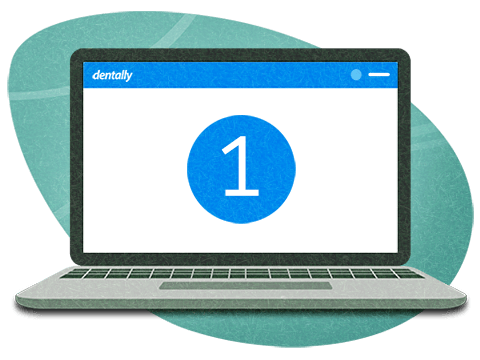 Data migration
We'll work with you to arrange a convenient date and time for a smooth, simple data migration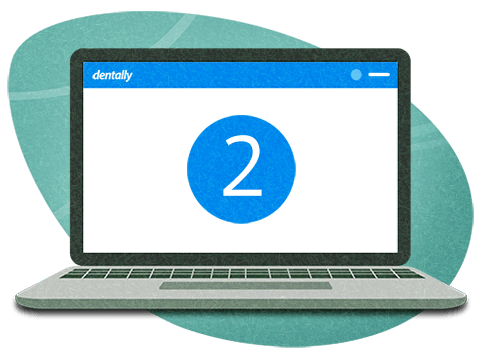 Training
We'll take your team through two days of thorough on-site training so you're all set to get started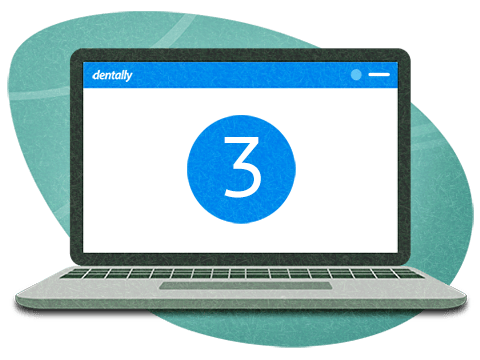 On-going support
Once you're up and running, we're always available to answer questions and offer support
Want to know just how easily our customers have switched to Dentally from other systems?
Learn more about onboarding
How we compare to other dental software
Designed in collaboration with dentists, our dental practice management software has all the features you need to run a thriving business.
Features list
Other suppliers
Cloud-based software,

allowing you to work remotely. Use on unlimited computers plus daily updates.

No Server needed

, and you don't need high spec IT and hardware in order to run the software.

High level of user and platform security

including managed backups and fully encrypted database.

Patient management

with simple to use and intuitive appointment book, patient records, and online patient portal tools.

Patient communications

with outbound telephone calls, automated recalls, integrated post, and two way SMS and email.

Reception

tools with contactless reception including self-check-in, online medical history, and payment links.

Clinical

with easy to use charting, treatment plans, Perio, BEWE, BPE, and Ortho.

Practice admin

includes chat, tasks list, Xero integration, and iPad app.

Reporting

is in real-time. There are extensive options including a patient segmentation report.

Third-party integrations

with full API access to connect your apps.
Supporting all dental practices
FAQs
What makes Dentally different?
Dentally's cloud enabled dental practice software, has been designed in collaboration with dentists. Our software helps practices to run more effectively, giving dentists more time for what matters, so patients can receive better treatment. Dentally allows you to work from anywhere, streamline your practice, and has been built with ease of use at its heart - so your team can work seamlessly together.
What is involved in the onboarding process?
At Dentally we work with you to ensure switching your patient management software is a smooth process from start to finish, collaboratively working with you to ensure a smooth transition from a methodical approach to your data migration, comprehensive training to responsive support.
How secure is our data with Dentally?
Security is at the core of Dentally's design and is delivered in two parts. Firstly, in how we support you and advise on what you can do in terms of your practice and your team through specific privacy features. And secondly, in how we encrypt your information within our platform to give you complete peace of mind.
What happens if the internet goes down?
In the rare case that you lose your internet connection, you can still use Dentally. A data hotspot on your mobile phone using a 3G/4G/5G data connection or a back-up router which can run on a SIM card will be more than sufficient to run the software over a mobile connection. Dentally does not require a large amount of data to allow you to run your practice.
What kind of support do you offer?
Responsive support is what we do, whether we are looking after new or existing customers, large or small dental practices. Customers can send us a message within the Dentally software using our live chat, to talk directly to Ellie Bot or our experienced and friendly team who are there to help you - whenever you need it. Take a look at our support area which features some informative step-by-step guides to every aspect of Dentally.
Can I integrate Dentally with other software tools?
Dentally's API uniquely allows you to securely integrate your patient management software with a number of third party platforms to create an end-to-end clinical and practice workflow, saving you time and resources. We also integrate with lots of different types of imaging and radiography software.
Discover how Dentally can help your practice
Arrange a demo with our team today and see if Dentally is a match for you and your practice.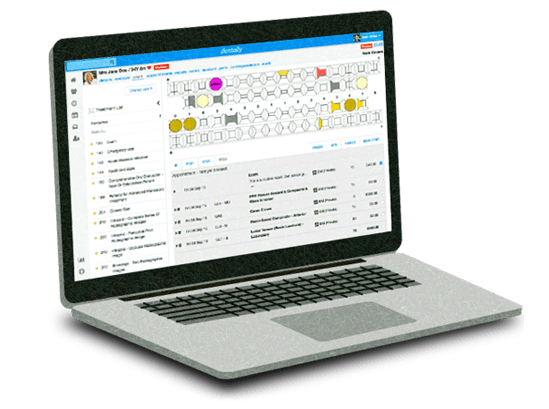 Book a demo
Decided that Dentally could be right for you? Arrange a demo to see it in action.