NHS Scotland
Dentally has been designed to meet the criteria for the NHS e-dental process in Scotland, and submitting, managing and reporting on your NHS work is effortless. You can quickly and simply search for the patient's CHI number and SIMD reference. Relevant exemptions are easily added and automatically applied and you can submit prior approvals and claims directly from the patient chart. Dentally's e-Ortho integration manages your orthodontic assessments. Tracking claims with real time reporting is straightforward, so you keep on top of your NHS contracts and get paid in a timely manner.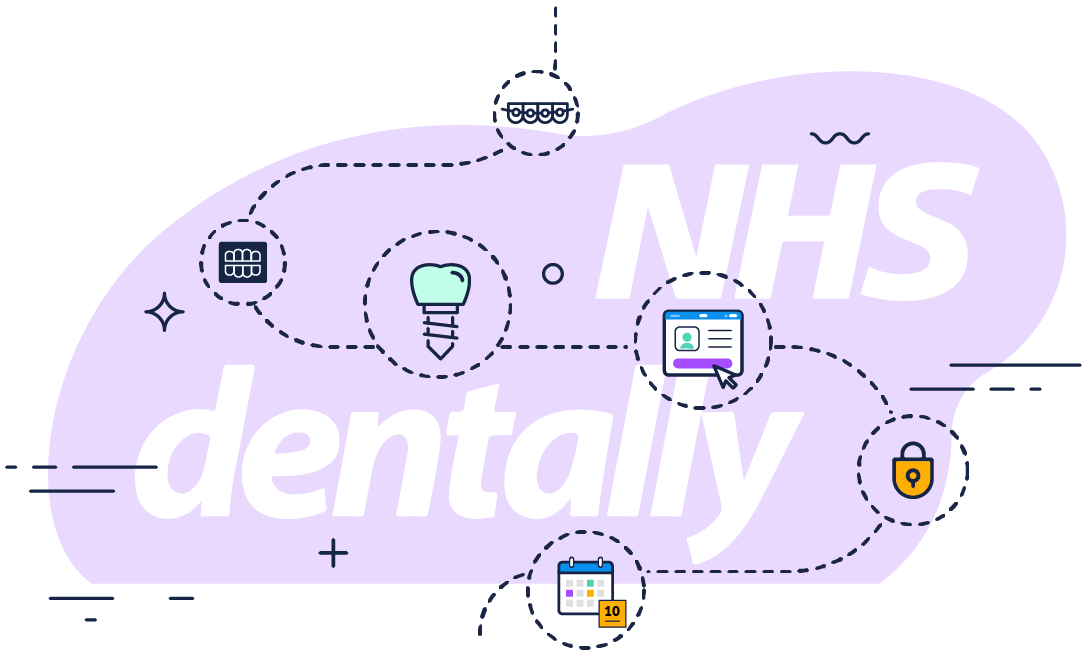 CHI number
Searching for a CHI number is a simple process with Dentally. Visual indicators are used to identify patients who need a CHI number or a new reference number. Whatever the outcome of the search, we'll provide you with a reference for any claim.
You can find out more here.
SIMD
The Scottish Index of Multiple Deprivation (SIMD) is incorporated in the patient's record in Dentally. Just click on the magnifying glass to look up the SIMD score. The postcode will identify whether the patient resides in an area in the index and show the score, retaining the data for future reference.
Find out more about SIMD identification in Dentally here.
Exemptions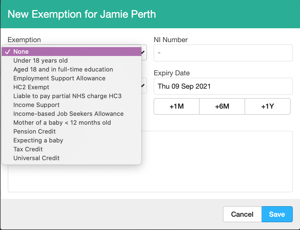 Exemptions are easy to manage in Dentally. Simply select the relevant exemption from a drop down menu and record the evidence of the exemption certificate and expiry date. Dentally automatically applies that information to any treatment plans for that patient containing NHS work, and ensures your records are always up to date.
For U18 claims, simply chart and submit the work, and this flags up the exemption for dental work to be covered by capitation. Exemptions are always visible at a glance from the patient record.
Prior approvals
We understand that the prior approval process enables practitioners to manage their budget and time, whilst planning their future workload.
At Dentally, our aim is for error-free prior approvals and claims submission, so you get paid faster. Dentally lets you create and submit a prior approval request to be validated and accepted by Practitioner Services. Prior approval limits and treatments are clearly flagged while processing. Dentally supports you through the complexities of the process, including requests for evidence which can be uploaded from the patient record.
To learn more, take a look at our blog.
e-Ortho
The Dentally e-Ortho module means that submitting prior approvals and claims for orthodontic work can be managed using a staged clinical workflow. Creating a comprehensive ortho assessment is easy. Complete mandatory fields and patient declaration before submitting a prior approval or claim following the guided steps. Use the Ortho Submissions report to track the status of the claims.
Take a look at our e-Ortho feature here.
Reporting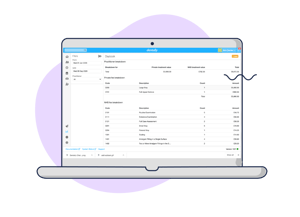 Dentally reporting helps you take care of your patients' oral health and ensures the work undertaken is paid by Practitioner Services, as well as providing information and analytics using real-time data to present valuable insights into your practice workload and accounts.
The Prior Approvals report allows practitioners to monitor the status of a prior approval submitted for a patient, so that appointments can be scheduled for treatments.
The Daybook calculates the income by dental practitioner and provides a clear breakdown by payment plan and value, so you can monitor treatment type by dentist and work carried out on behalf of others.
Use the Ortho Submissions Report to keep track of claims and prior approvals as they progress through the e-Ortho system. With the filters in the Ortho Submissions Report, you can locate information which helps you to plan the work needed for your patient's best oral health.
To find out more about NHS Scotland specific reports, click here.
The Treatment Plan report lists all treatment plans within a date range and using combinations of filters, offers a powerful tool to find treatment plans falling into any current state. You can easily ascertain the status of all of your treatment plans, quickly identifying work that is ongoing and needs to be completed, patients whose plans need to be chased, work that can be closed and NHS work that needs to be claimed.
To read more about other useful reports, click here.
NHS Fees
You don't have to worry about having the correct NHS fees - they'll simply appear in Dentally in your treatment list when they are released. Updates to fees and transmission specifications are made without software downtime, so there's no disruption to your day.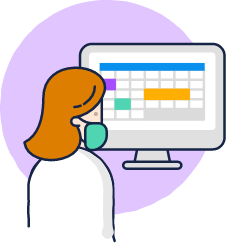 Cloud innovation to transform the way you communicate with patients
We know your patients are your top priority, so we're introducing brand new features to enhance your patient communications. With Dentally, you'll be able to call your patients directly from their record, send SMS links for contactless check-ins and payments, and leverage the power of your data using our patient reports.
Discover how Dentally can help your practice.
Simply select your practice type to find out what Dentally can do for your practice.
...or book a demo with our team.
Decided that Dentally could be right for you? Arrange a demo to see it in action.