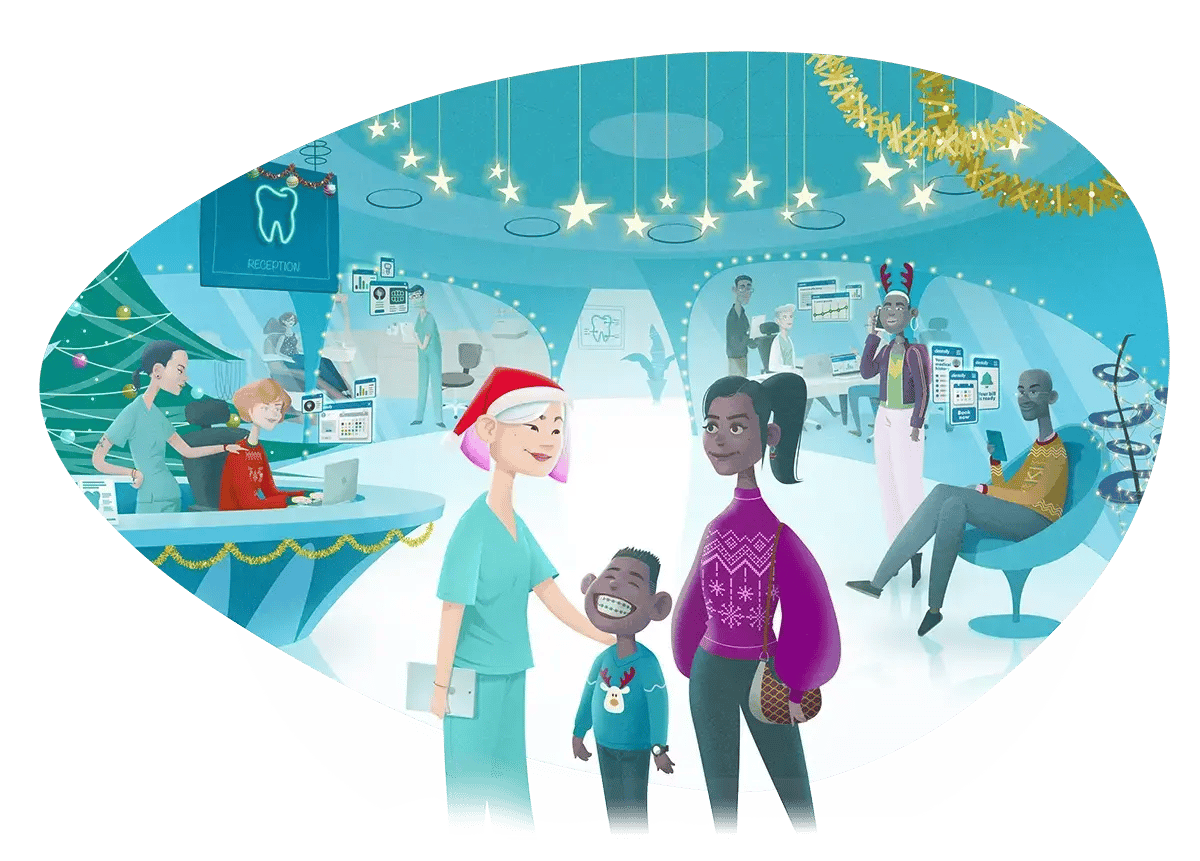 The market leading cloud solution for faster, simpler dental practice management
Designed in collaboration with Canadian dentists. Dentally allows you to work from anywhere, streamline your practice and free up valuable time.
What can Dentally do for you
Find out more
Trusted by 42,000 dental practitioners worldwide
Dentally's cloud enabled dental practice software, helps practices to run more effectively, giving dentists more time for what matters, so patients can receive better treatment.
Why choose Dentally?
Dentally is all about ease. From practice admin to patient care or managing your team, our software is designed to take the stress out of daily practice life.
Save money: There's no need for expensive hardware and servers. All data is stored securely on the cloud, to keep your practice running smoothly and cost-effectively.
Contactless reception: including online medical history, self check in and payments - our system for dentists makes things simple and safer for both your staff and your patients.
Save time: Manage your team and your practice admin seamlessly (whether staff are onsite or working remotely) with features such as task lists, automation and Dentally chat.
Cloud-based: Dentally is both flexible and versatile. Our cloud-based software for dentists, lets you work closely with your team from anywhere - all you need is Google Chrome.
Explore the features of Dentally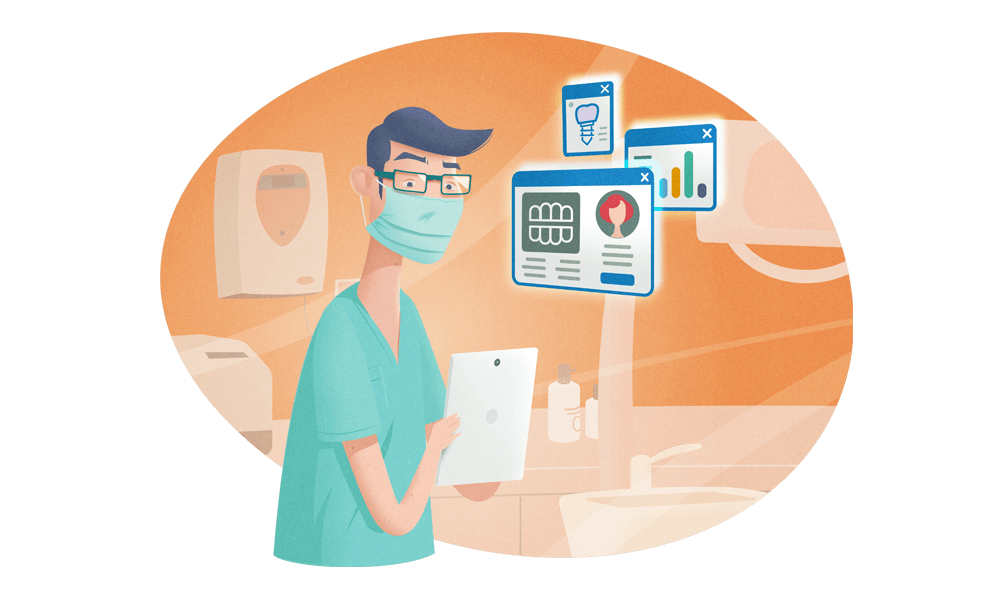 ...tailored for all dental practices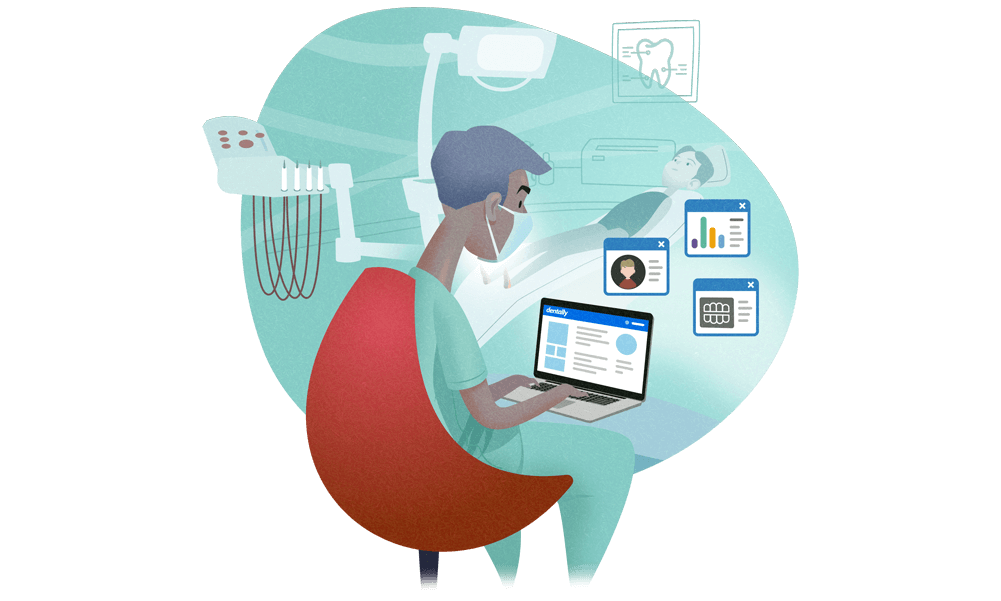 All you need to run your practice seamlessly
We know practice life is hectic. There are a million and one things on your to-do list, from patient communications through to reporting, appointment follow-ups and patient files. And that's not even counting what's most important - time spent with patients. If you want to manage your time and your practice more effectively, you'll want to try Dentally.
Client success stories with Dentally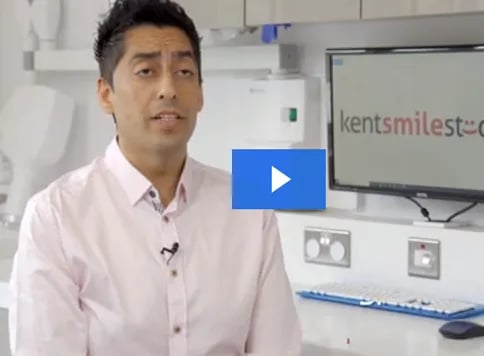 We needed an effective method of communication to talk to our patients (during Covid-19 lockdown) and we couldn't have done it without using Dentally, proving to me that this is one of the best systems out there.
Dr Shushil Dattani, Kent Smile Studio
Watch video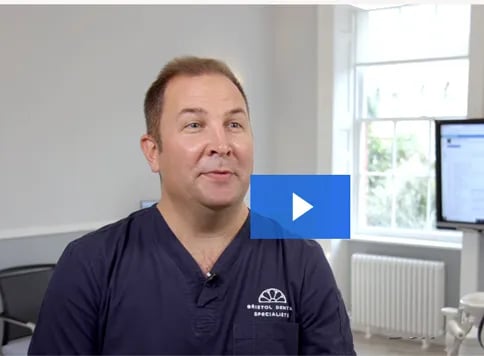 Dentally has provided us with lots of training. They have also given us ideas as to how we can use the different reports to serve our patients but also to make sure the business side of the practice runs well.
Ben Cross - Bristol Dental Specialists
Watch video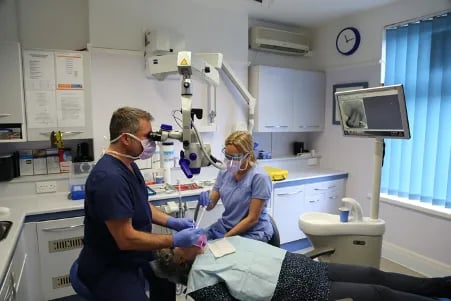 Being browser-based, both the IT infrastructure and any external IT support can be significantly reduced and I have the massive advantage of being able to easily access all clinical notes from any computer
Dr Richard Michael - Pemros Dental Practice
Read more
Discover how Dentally can help your practice.
Arrange a demo with our team today and see if Dentally is a match for you and your practice.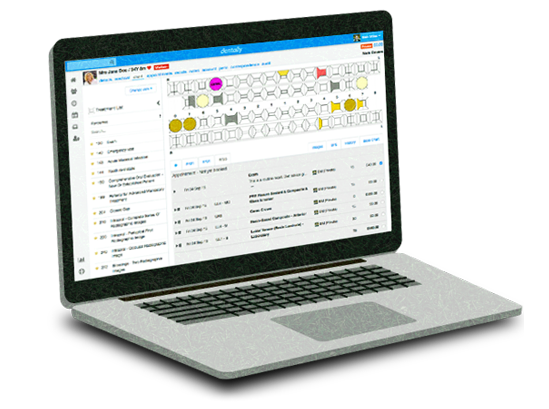 Book a demo
Could Dentally be right for you? Arrange a demo to see it in action.