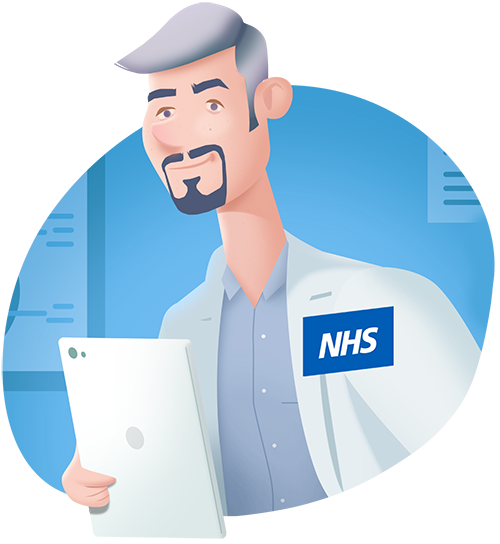 NHS England and Wales
Save valuable time with reduced admin and greater flexibility. Dentally for NHS England and NHS Wales practices are efficient, simple, easy to use, with visually pleasing detailed reporting to track the status of all your contracts.
Manage the status of your claims, and track your UDAs with real time reporting so you can keep on top of your contracts and get paid in a timely manner.
NHS fee updates are automatically added to Dentally, so you never have to worry about any disruption to your practice when new fees are introduced.
Effortless claims
Relevant exemptions are easily added and automatically applied and you can submit your claims directly from the treatment plan you have created for the patient to the NHSBSA server. At Dentally, our aim is for error-free claims submission, so you get paid faster. Dentally supports you through the complexities of the process,and ensures all your notifications are easily visible as you go through the process in real time. So you know the status of each of your claims, and whether there are any errors that you need attention.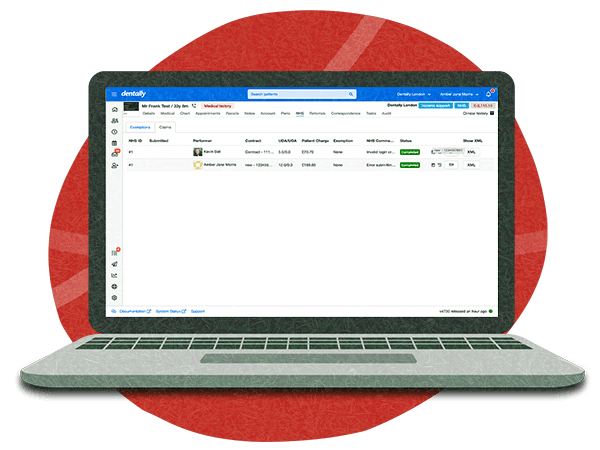 Track and report
Keep a track of all your submissions with the NHS claims report to check the status and to reconcile payments or use the Treatment Plan report to track treatment plans, quickly identifying work that is ongoing and needs to be completed, patients whose plans need to be chased, work that can be closed and NHS work that needs to be claimed. You can also make use of the NHS UDA's report to see how many claims have been submitted for each of the practitioners at your practice and use the UDA forecast report for a complete picture.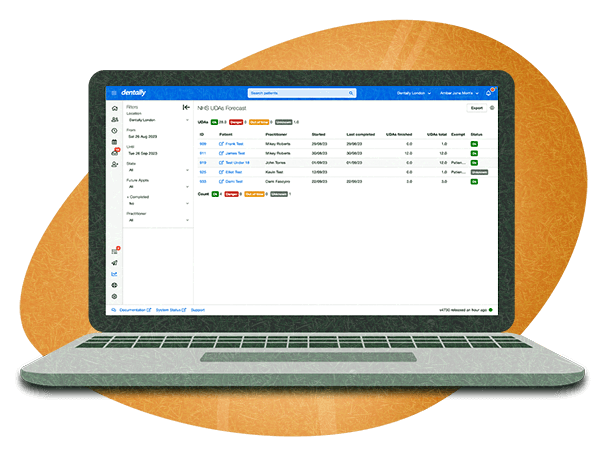 Speak to our team about how Dentally could help your NHS practice
Onboarding with Dentally is as easy as…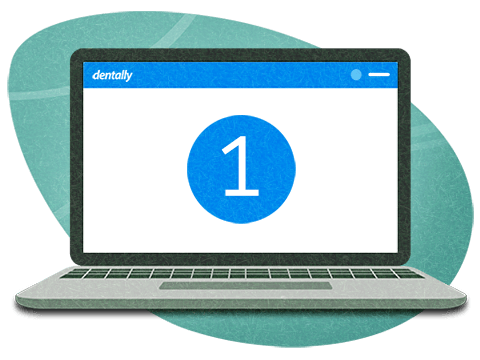 Data migration
We'll work with you to arrange a convenient date and time for a smooth, simple data migration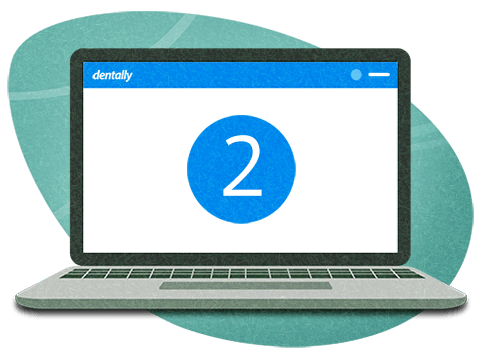 Training
We'll take your team through two days of thorough on-site training so you're all set to get started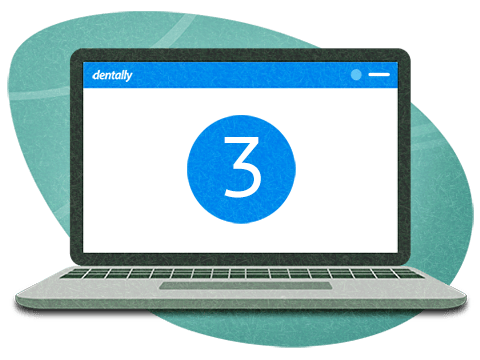 On-going support
Once you're up and running, we're always available to answer questions and offer support
Want to know just how easily our customers have switched to Dentally from other systems?
Learn more about onboarding