NHS E-Referrals
When it comes to referring patients to specialists, Dentally integrates seamlessly with NHS services via Vantage Rego Patient Referrals and Dental Referrals. It's a simple process: just identify your geographical area and these platforms will provide the forms, tools, guides and services for that location. Plus, you can track referrals and find a complete directory of services for the area.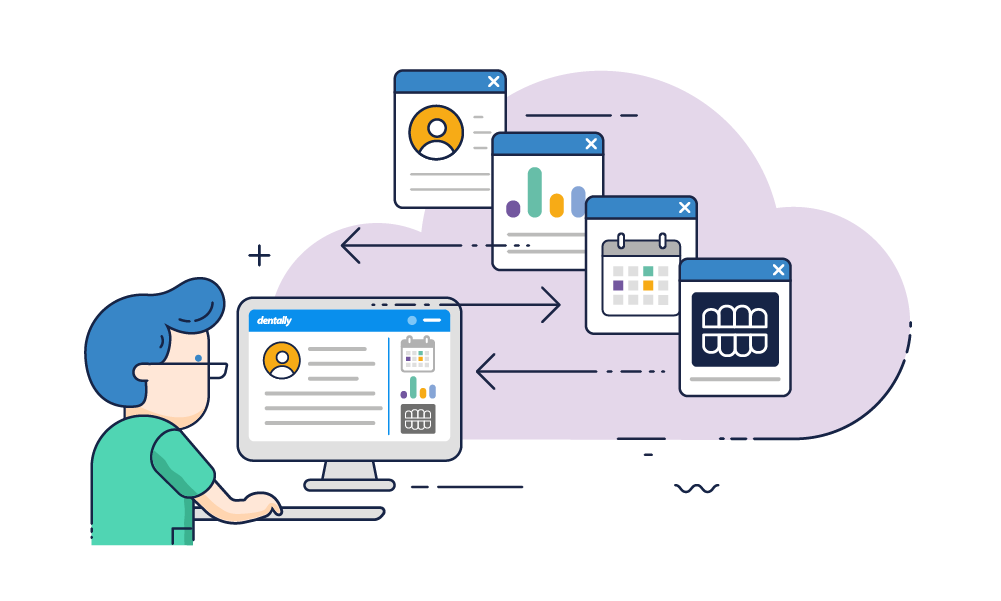 Vantage Rego
Vantage RegoPatient Referral is a specialist Dental Electronic Referral Service (DeRS) which enables you to ensure that all of your providers are utilised in the most suitable and cost-effective way.
Benefits:
Offering the best patient care with the shortest waiting times.
Select the best care for your patient by determining the most appropriate treatment services
Assessments are entered in a smart form with a built-in triage process
Rego only asks the next relevant question after assessment to generate suitable referral options within a matter of seconds
Once an option is chosen the referral is placed directly with the provider
The dentist, patient and provider will all be able to trace the referral securely.
Find out more.
Dental Referrals
Dental Referrals is operated by FDS Consultants, a consortium of dental and medical NHS consultants based in the North West of England, and it provides a specialist online referral system.
Benefits:
Dental Referrals gives you the right care in the right place for your patients
Track the referrals you have made
A complete directory of services for your area
A seamless referral process
Find out more.
Discover how Dentally can help your practice.
Simply select your practice type to find out what Dentally can do for your practice.
...or book a demo with our team.
Decided that Dentally could be right for you? Arrange a demo to see it in action.