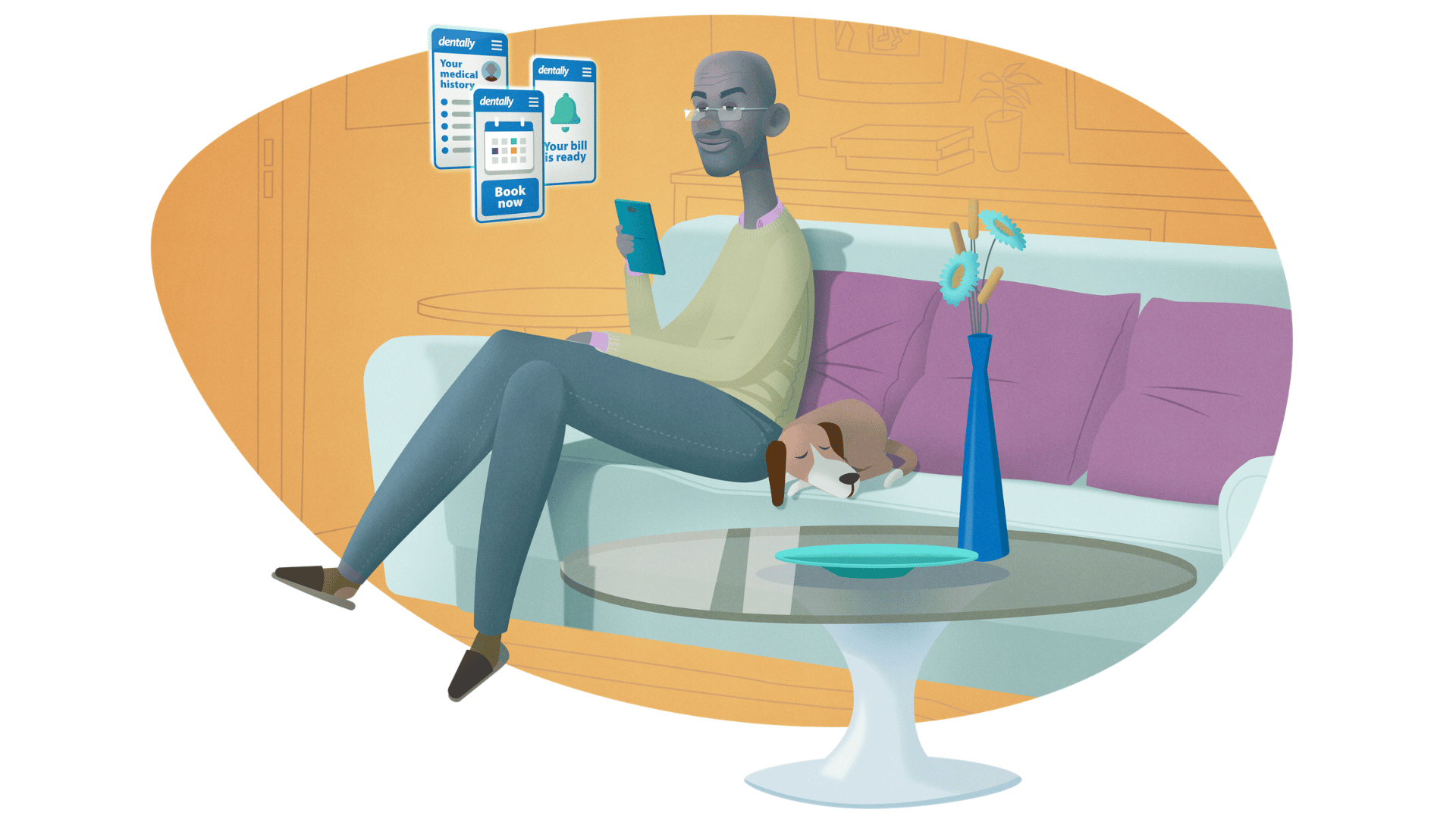 Future proof your practice with Dentally
Our software is built around simplicity. Dentally is crafted to ease the pressures of running your practice - from practice administration to patient care and team management.
Cut costs: Say goodbye to costly hardware and servers. The cloud securely houses all your practice and patient information, ensuring your practice's efficient and economical operation.
Streamline reception: Go digital with medical records, self-check-in, and transactions. Our dental practice management software streamlines processes and enhances safety for your team and your patients.
Boost productivity: Easily handle team tasks, treatment plans, and practice administration with Dentally's streamlined features like task lists, automation, and chat.
Work better together: Our cloud-based dental practice software allows you to collaborate with your team from any location. You can even work from your mobile device - all you need is Google Chrome.
Speak to the team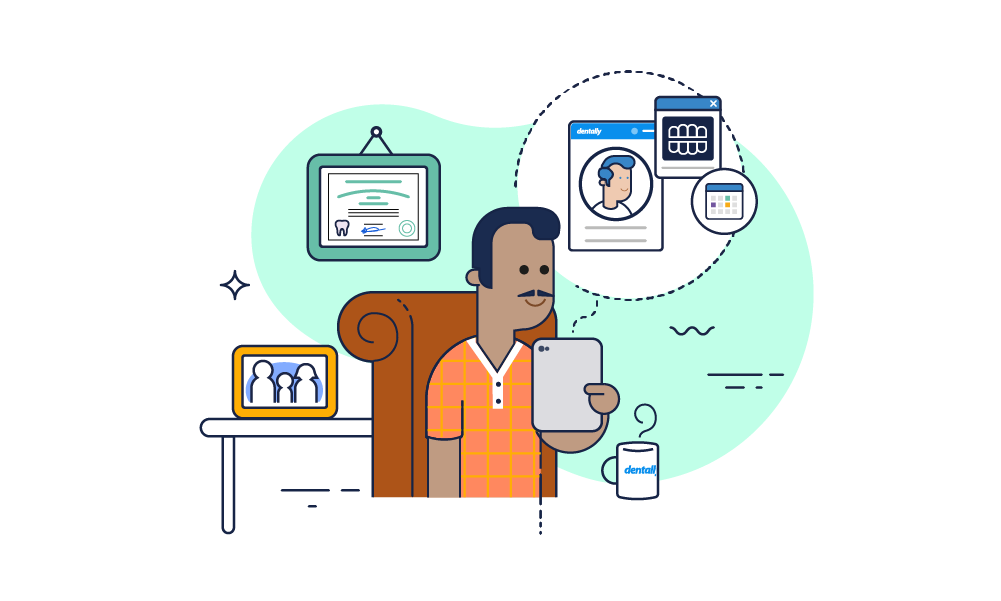 ...tailored for all dental practices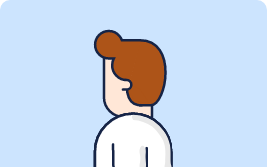 Standard practices
Save valuable time with reduced admin, greater flexibility, efficient clinical workflows and effortless real-time reporting. Our easy-to-use cloud-enabled dental clinic practice management software allows you to prioritise patient care.
Shared practices
If you are operating your dental clinic from a shared space, you need the agility to create a great patient experience. It should be seamless no matter which practitioner the patient sees. A single database brings you effortless communications and customisable financial reporting.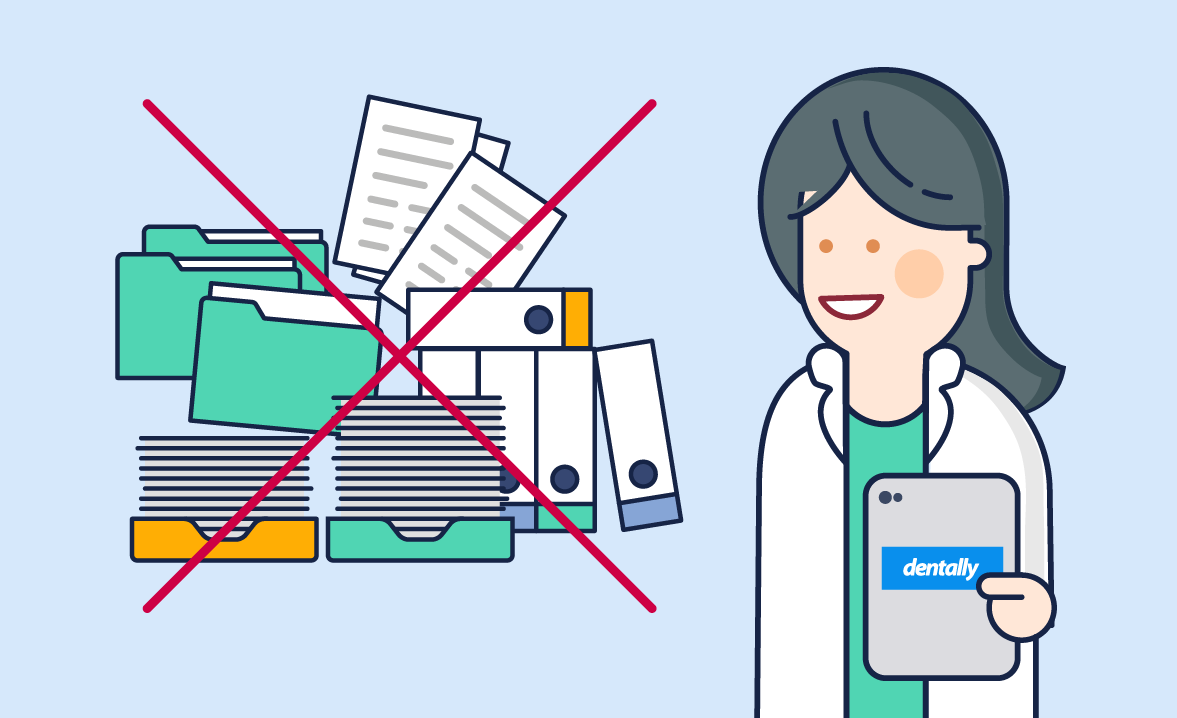 Paper based practices
Moving from a paper-based system for your practice management is simple with Dentally. Taking care of your admin and day-to-day tasks will save you valuable time and resources. It is simple to use and backed by responsive support - allowing you to focus on your patients.
The Smart Choice for Ease, Efficiency, and Safety
Choosing Dentally as your dental practice management software is a great move for both your practice's efficiency and patient satisfaction.
If you're looking to save money, with Dentally you don't need expensive hardware and servers, instead you can redirect those resources to improving patient care. Storing data securely on the cloud also has several benefits. It helps your practice run smoothly, saves money, and it reduces the risk of losing data.
In today's fast-paced world, embracing technology that enhances the patient experience is essential.
Dentally's contactless reception system is a prime example of how dentists can streamline their practice and improve their patient journey. With tools such as task lists, automation, and chat allowing for smooth collaboration, whether your staff is on-site or remote, you can free up valuable time for your team to focus on top-notch dental care.
With just Google Chrome, you can access all the tools you need, making it convenient to work from anywhere. You can easily stay connected with your team, review patient records, and manage appointment scheduling on the go. This is more efficient and convenient than traditional systems, bound to a specific location - and with easy online training, your staff will be experts at Dentally in no time.
By choosing a Dentally dental software demo, you are making your first step towards streamlining your practice, enhancing patient experience, and staying at the forefront of modern dental care.