Moving to a paperless system
Patient management is simple with Dentally, saving you time and resources by taking care of all your admin, tracking tasks, automating your patient communications, managing finances and all aspects of your day-to-day processes. If you have not used a digital software solution before for your dental practice management, then moving to a paperless system can, of course, be daunting, but the Dentally team are on hand to cater for the needs of all your team to guide them through the process.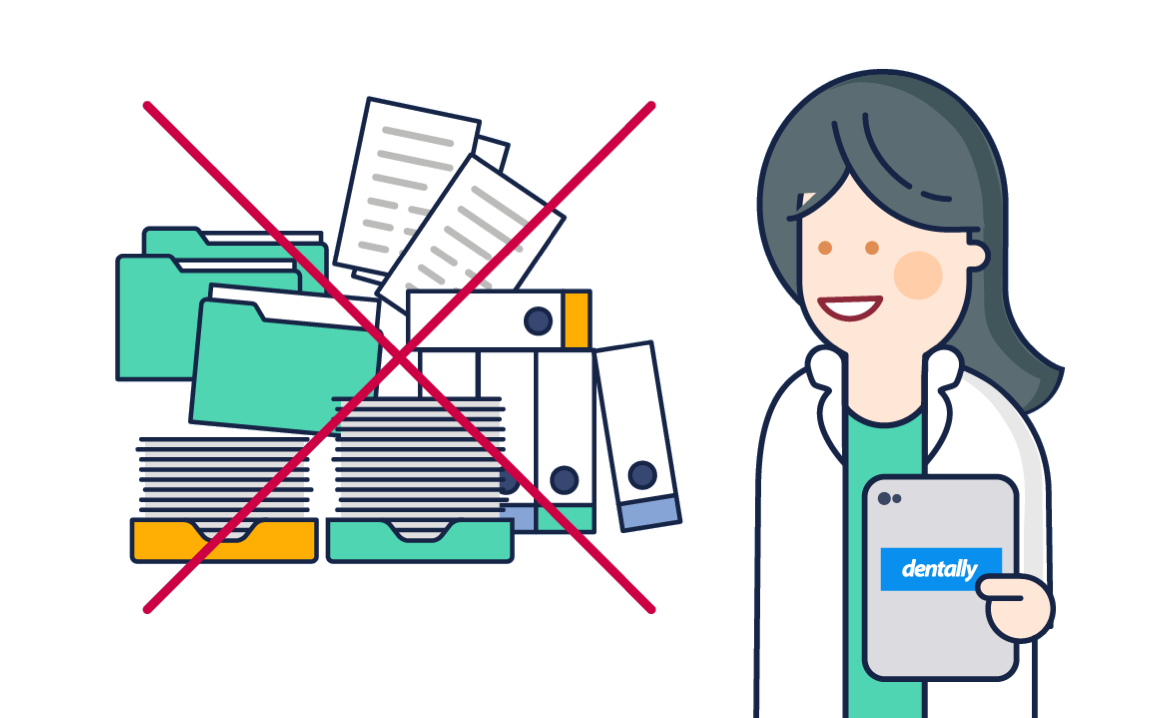 Environmentally friendly
As well as using cloud innovation to streamline day to day work throughout your practice, Dentally also enables a more environmentally and sustainable approach by supporting your practice to become paperless.
Patient journey
With tools such as contactless reception, the Dentally iPad app and Patient Portal, you can reduce the need for paper within the practice as patients can complete online medical history, self-check-in, review and electronically sign estimates and use payment links to settle their accounts. The digital experience is seamless and secure for the patient and reduces your 'green' footprint. Learn more.
Cloud benefits
Cloud-based software is accessible over the internet, so all you need is the internet or 4G and you can access it and inter-connect with other tools and applications. Just download a browser, such as Google Chrome, and you will be able to use Dentally. There is no need for expensive, complicated and high specification hardware or servers.
To understand more about the versatility of cloud software from Dentally, take a look here.
Third party integrations
With Dentally you can also take steps to further enhance the digital workflow of your practice with the benefit of third-party integrations. The unique API allows you to securely integrate your patient management software with a number of third-party platforms to create an end-to-end clinical workflow, saving you valuable time. Whether you would like to connect your online accounting software, educate your patients with waiting room TV or market your business, integrated tools work seamlessly with Dentally. Find out more.
Designed for you
Dentally has been designed in collaboration with dentists, using cloud-enabled tools to save you time on your practice management. To find out more take a tour of the product features today.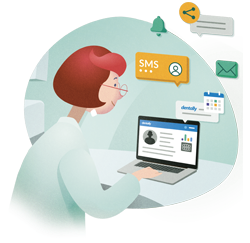 Cloud innovation to transform the way you communicate with patients
We know your patients are your top priority, so we're introducing brand new features to enhance your patient communications. With Dentally, you'll be able to call your patients directly from their record, send SMS links for contactless check-ins and payments, and leverage the power of your data using our patient reports.
Discover how Dentally can help your practice.
Simply select your practice type to find out what Dentally can do for your practice.
...or book a demo with our team.
Decided that Dentally could be right for you? Arrange a demo to see it in action.