Dr Robert Honeybone's team at Mawson Dental Care, share their experiences of moving to the cloud with Dentally, from Henry Schein One.
For four decades, the Mawson Dental Care team have consistently provided excellent care in all areas of dentistry for local and interstate families. Our approach to dentistry is the same today as it was all those years ago when we first opened our doors. Dentistry with a gentle touch and empathetic care.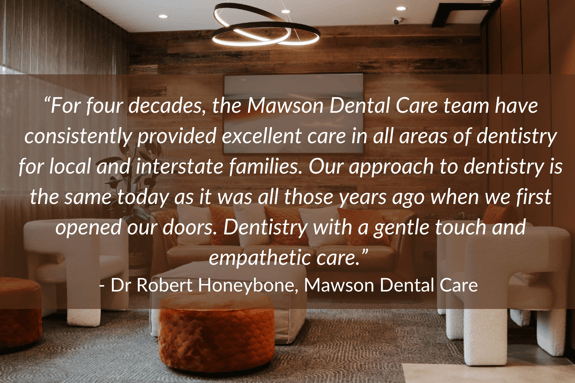 Why did you decide to change your practice management software?
We wanted something that was more user-friendly and modern. Oasis was lacking functions that we needed and wanted. We also wanted better off-site accessibility options.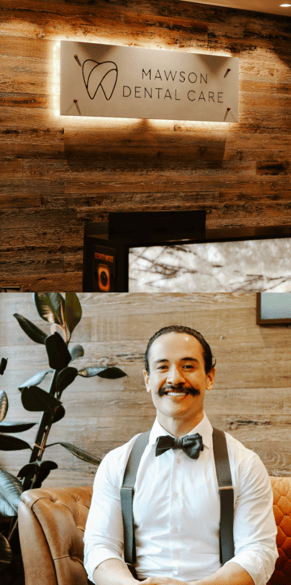 Why did you choose Dentally?
We initially looked into Dentally because it seemed very user-friendly and had all the features we were looking for, including good financial review features and an aesthetic interface. A big part of our final decision was the amount of initial and ongoing support provided by the Dentally team.
How was the move to Dentally and the training?
While it was a big change and a lot to absorb, it was a smooth transition. The prior online training was very helpful and having in-person help for the first three days of going live was great! The support function is also handy, allowing us to search for the information/instructions we need and when that doesn't work, the support team is always quick to get in touch to sort things out.
How do your colleagues find the software, from a clinical and admin perspective?
Admin Perspective: The software so far has been great. It's easy to use and it's great that new features and upgrades are being implemented regularly.
Clinical Perspective: There is a few more steps required than we used to carry out in Oasis. However, this has led to a better recall system, significantly better treatment planning and more accurate booking for next appointment and overall better patient retention and productivity.
What do you see as being the key benefits of Dentally?
User Friendly

Web based – allowing us to log in anywhere

Searching for available appointments is now very easy

HFO charges easier to deal with

Audit history, errors easier to keep track of

We appreciate it is early days for you and your team using Dentally, but do you have any feedback on the software and how you feel it is working so far for your practice?


We have had trouble with our HICAPS/Eftpos machine communicating with Dentally very slowly. However, there has been significant improvement.


We have had trouble with HICAPS terminals dropping off the dentally software


We have also had trouble with emails not being received when sent through Dentally


While replying NO is not an option on SMS confirmation, when a patient responds NO, the appointment gets automatically cancelled and when it happens on a weekend we won't remember who was on the empty slot, until further investigation. So instead of removing the appointment, maybe mark it as cancelled or DNA or remove the NO response action.



SMS confirmations when sent out count the weekend so we had to send them 3 days in advance otherwise, we may end with unconfirmed appointments on Monday. To ensure this is not an issue, we still end up calling them on Friday instead of just relying on the SMS confirmation.
Are there any features missing you would like to see added in the future?
Group messaging would be great as we are only able to message one person at a time


Notifications for tasks


It would be handy if the icons for the appointments (Waiting/Surgery/DNA/Confirmed) are larger for better visibility


Appointment reasons to have a default duration
Anything else you would like to add?
While it has been a big transition, the support has been fantastic and we are so happy we made the change.


To find out more about Dentally get in touch with us at hello@dentally.com.au