Practice Admin
Streamline your processes with Dentally. You can keep everything moving, stay connected and keep your team working effectively to deliver the best possible care to your patients, whether they are on-site or working remotely. Patient management is simple with Dentally, saving you time and resources by taking care of all your admin, tracking tasks, managing finances and all aspects of your day-to-day processes.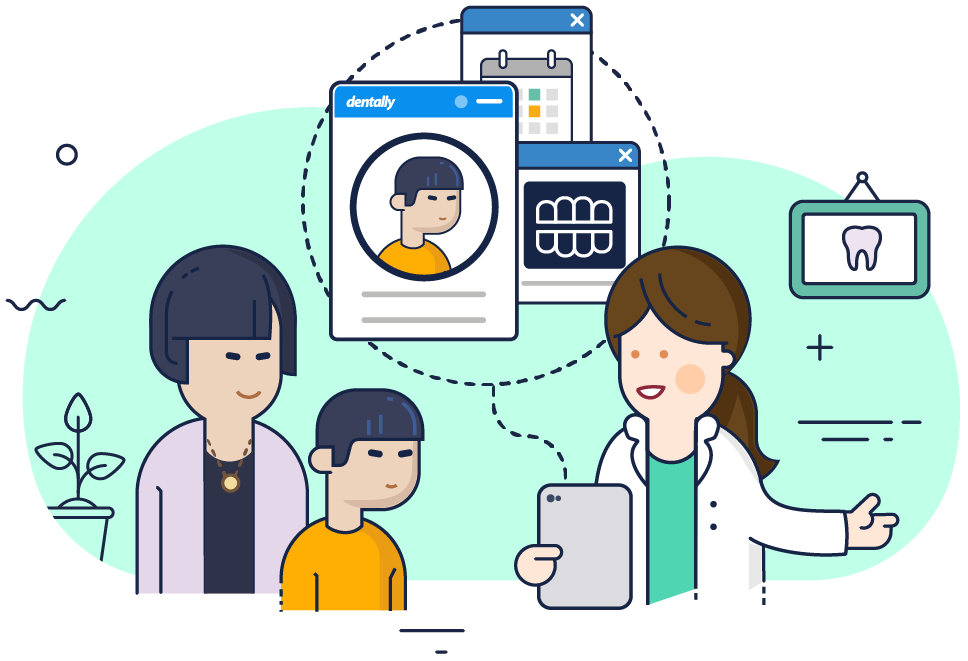 Tasks List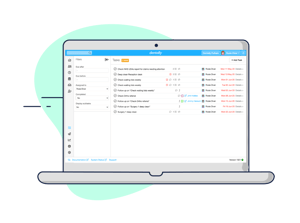 With Tasks List, dental practitioners and their staff can easily assign, track and undertake tasks. Patient specific tasks, such as phone calls, correspondence and any other admin are then easily auditable. Target dates can be set or repeating tasks can even be created to occur periodically to ensure they are completed regularly or in a timely manner. This functionality will improve patient communication and practice management.
Chat
Dentally Chat is an instant messaging system which supports dental practitioners and their teams to communicate easily with one another, helping practices to run smoothly and save time. Dentally Chat keeps your team connected. Whether they are on-site or working remotely, all logged in users can be contacted wherever they are working, or messages left to be picked up on their next login. It's the ideal solution if you need to communicate information confidentially, check on a team member or make a request from surgery to the reception team.
Want to keep your team connected? Learn more about this add-on feature.
Xero integration
Dentally is fully integrated with Xero to help further improve the workflow of your sales data, providing a seamless link of your takings to your practice accounts. Patient payments in Dentally are automatically imported into Xero. At the end of each day, Dentally will take all of the payments that have been recorded and create an invoice in Xero. Watch the video here.

iPad app
With Dentally, your patients can expect a smooth and seamless digital patient experience. The Dentally iPad app allows your reception team to check patients in as they arrive for their appointments. Patients can simply and securely complete medical history questionnaires, sign treatment plans, consent and NHS forms. The information recorded is immediately available to reception and in surgery.
Learn more about our iPad app features.
Patient Portal
Dentally's Patient Portal is designed to help you manage your existing patients' journeys through your dental practice, helping you to build better relationships and save on reception time.
Find out more here.
Online Appointment Booking
With Dentally Online Appointment Booking, you can allow your patients book 24/7 from your own website. It also works alongside your automatic recalls within the software, and allows patients to view, manage and cancel appointments.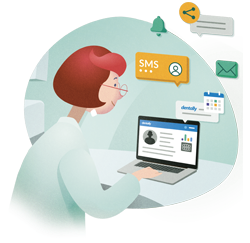 Cloud innovation to transform the way you communicate with patients
We know your patients are your top priority, so we're introducing brand new features to enhance your patient communications. With Dentally, you'll be able to call your patients directly from their record, send SMS links for contactless check-ins and payments, and leverage the power of your data using our patient reports.
Discover how Dentally can help your practice.
Simply select your practice type to find out what Dentally can do for your practice.
...or book a demo with our team.
Decided that Dentally could be right for you? Arrange a demo to see it in action.