Easy Onboarding
At Dentally we work with you to ensure switching your patient management software is a smooth process from beginning to end. Our collaborative staged approach, means we can assist you to alleviate any nervousness about the change that your team may have, working with you to help employees learn the new system so they can embrace it, understand how easy it is to use, as well as get the best out it so they (and you) can enjoy the benefits that it will bring to your patient management. We will guide you through every stage of the onboarding process and beyond.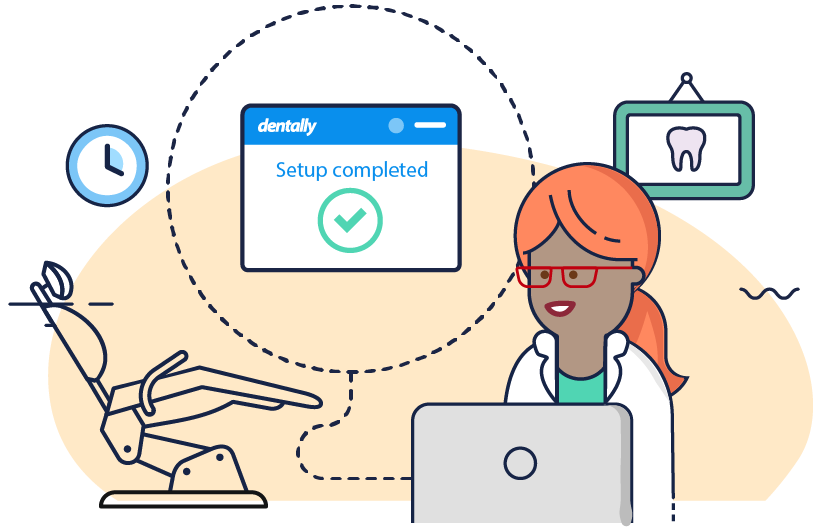 Account set up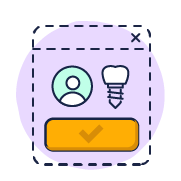 We provide three different onboarding options so you can choose what works for your specific needs at your dental practice, whether you are looking for a self service plan, a guided service including remote or onsite training or our tailored premium service.
Once you have agreed on the onboarding plan for your practice, we will begin your account set up with Dentally and agree all relevant dates with you. Our Onboarding team works with you to show you how to set up the personalisation elements of your account including your practice opening hours, private prices and practitioners - tailoring the Dentally interface to your dental practice.
Internet connection
Dentally is cloud-based, so there is no need to worry about buying expensive servers or hardware, saving you money on IT. All you need to use Dentally is an internet connection on your computer(s) – you can run an operating system of your choice, just install Google Chrome. Read more.
Data conversion
We understand how critical data conversion is and the way we approach this part of the process is methodical.
Initially we will connect to your server and run a test data conversion from your existing software, usually four weeks prior to your go live date. Your records are then held in a 'sandbox' environment, and we provide you and your team plenty of time to review the data in detail to verify that it is all accurate and there are no discrepancies.
Once you are completely satisfied with your review of the data, a final conversion is done during the day or evening before you go live to ensure the most up-to-date practice data is in Dentally. If you are moving from a paper based system, we will ensure you have early access to your account so you can start inputting your paper data.
Training
On the day that you go live with Dentally, we offer comprehensive training either on site or remotely, to ensure that every member of your team is comfortable and confident with the software. Training combines group and one-on-one training sessions based on the needs of your staff, usually over two consecutive days. The first day is completely focused on training while your practice is closed to patients and then the second day is almost a 'normal' day but with our trainers on hand to guide your team, and help with any final personalisation of the system.
Support
Responsive support is what we do, whether we are looking after new or existing customers, large or small dental practices. Customers can call us or send us a message within the Dentally software, and one of our Customer Success team will be on hand to answer queries quickly, whether you have been with us a few days or several years, we are here to help.
The Dentally team knows the software inside and out, so they have the knowledge and tools to help you get the best out of the software for your dental practice.
Take a look at our support area which features some informative step by step guides to every aspect of Dentally: https://help.dentally.co/en/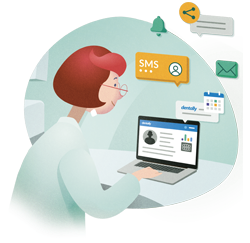 Cloud innovation to transform the way you communicate with patients
We know your patients are your top priority, so we're introducing brand new features to enhance your patient communications. With Dentally, you'll be able to call your patients directly from their record, send SMS links for contactless check-ins and payments, and leverage the power of your data using our patient reports.
Discover how Dentally can help your practice.
Simply select your practice type to find out what Dentally can do for your practice.
...or book a demo with our team.
Decided that Dentally could be right for you? Arrange a demo to see it in action.