Dentally Portal
Dentally Portal is designed to help you manage your existing patients' journeys through your dental practice, helping you to build better relationships and save on reception time.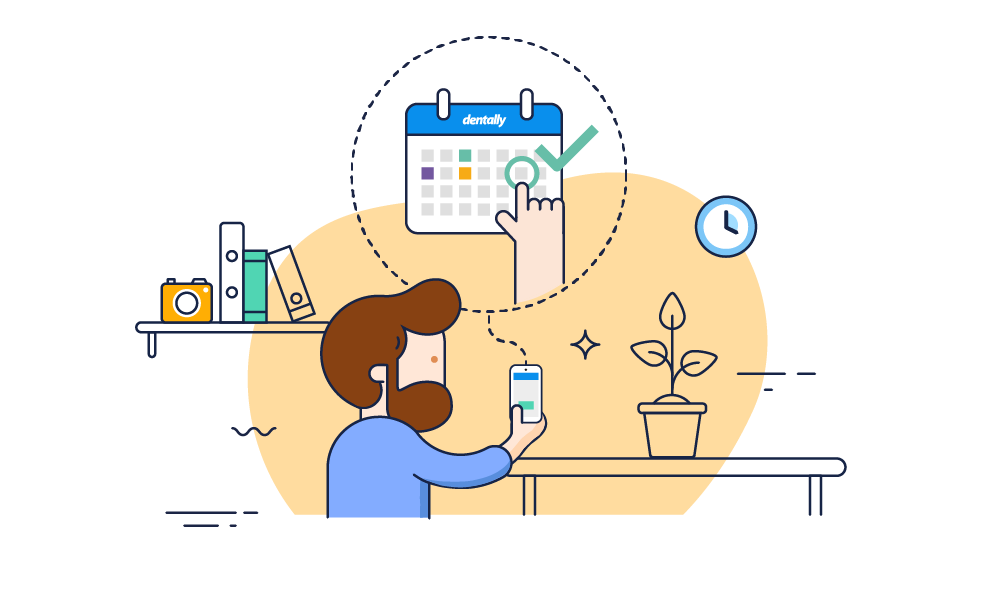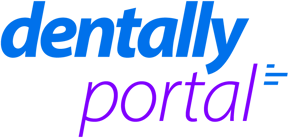 Dentally Portal - is a platform that empowers the patient to take control of their contactless journey with your dental practice but is importantly aligned to your practice workflow and the way you work saves your practice time and is simple and easy for patients to understand and adopt - overall, developing the best patient journey possible - at every level.
Dentally Portal lets you manage patients' journeys within your dental practice,and helping you to build and develop your patient relationships.
Dentally Portal for patients
Our goal is to make vital oral health care easy to access - for everybody. By tuning into patient habits, helping them better understand the importance of oral health, and providing them with the broadest range of treatment options and providers - we want to revolutionise the patient experience, bringing digitalised dentistry to the forefront of the industry.
How? By supporting each patient at every single touchpoint on their practice journey. Here are just some of the ways Dentally Portal can do so:
Allows the patient to manage their appointments and dental admin.
Help the patient book an appointment time that works for them.
Minimise paperwork and reduce reception time.
Streamline payment processes.
It can be reached by a link sent by email or SMS or by simply adding a login button to your own website, Patients can easily and securely login to manage their medical history, review and sign treatment plans and consent forms, update contact details, pay an outstanding balance. Patients can also book appointments online, you can find out more about this here.
Simple to set up
With Dentally Portal, the platform is so intuitive that the practice can set themselves up - removing the middle man and taking the first step on their digitalised dentistry journey. Dentally Portal includes customised branding to your practice, your practitioner appointment durations and session control - importantly it always keeps you in control of your practice.
The preconceived notion that digitalised dentistry won't be as efficient as the traditional receptionist role is not the case, it supports and enhances the role of your reception team. With Dentally Portal, you can trust and rely on our diary control, knowing that practitioners days are organised, patients are happy, and reception teams have less admin to do- so they have more time to dedicate to patients, putting them at ease as they arrive and delivering great service.
Peace of mind
Our Two Factor Authentication login method for Dentally Portal makes the platform secure, so you know your patient and practice data is safe with us. When a patient signs up for Dentally Portal for the first time, their data is validated and updates on your practice management system, ensuring your practice has the correct contact details and medical history.
Digitalised dentistry means you no longer have to worry about sensitive patient data being misplaced or filed away in a cupboard. Dentally Portal is safe, secure, and the ultimate place for you to store patient information.
Empower your patients
We know that providing the best possible oral health care to your patients is your number one priority. We share this common goal.
By building an exceptional patient journey Dentally Portal, you can help increase access to vital health care, minimise patient booking times and improve practice processes so that you and your team have more time to do dentistry.
Reduce admin time
With Dentally Patient Portal your patients can manage their own patient journey, while your reception team benefit from reduced admin time.
Features:
Customised to your practice branding.

Update medical history.

Patients can view their appointments and check in online just prior to their visit.

Allows patients to review and electronically sign treatment plans/consent forms (and view past estimates).

Invoices can be viewed in the Dentally Portal.

Treatment plans and invoices can be downloaded as a PDF.

Secure payments to settle outstanding balances.

Patients can update contact details.

Easy to add to your website or you can use a simple link (whether you have a website or not).

Reduces missed appointments.

Desktop and mobile-friendly.

Builds strong patient relationships.

Frees up valuable time for your reception team.

Dentally Portal Online Appointment Booking. Take a look at this feature.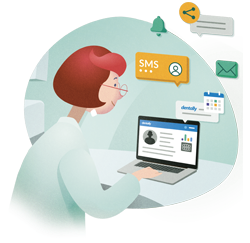 Cloud innovation to transform the way you communicate with patients
We know your patients are your top priority, so we're introducing brand new features to enhance your patient communications. With Dentally, you'll be able to call your patients directly from their record, send SMS links for contactless check-ins and payments, and leverage the power of your data using our patient reports.
Discover how Dentally can help your practice.
Simply select your practice type to find out what Dentally can do for your practice.
...or book a demo with our team.
Decided that Dentally could be right for you? Arrange a demo to see it in action.