Reporting
Time is a precious commodity for dental practitioners, and with our cloud-based software you can instantly access real time data, presented in a way that is clear and easy to understand, whether you are looking for a snapshot or more in-depth insights. There are plenty of useful and powerful reports so the right people (based on permission levels) can make informed decisions with accurate and intuitive statistics. Reports can be tailored to your practice with multiple filters and you can favourite those that you use most frequently. Read on to learn more about just some of the reports available.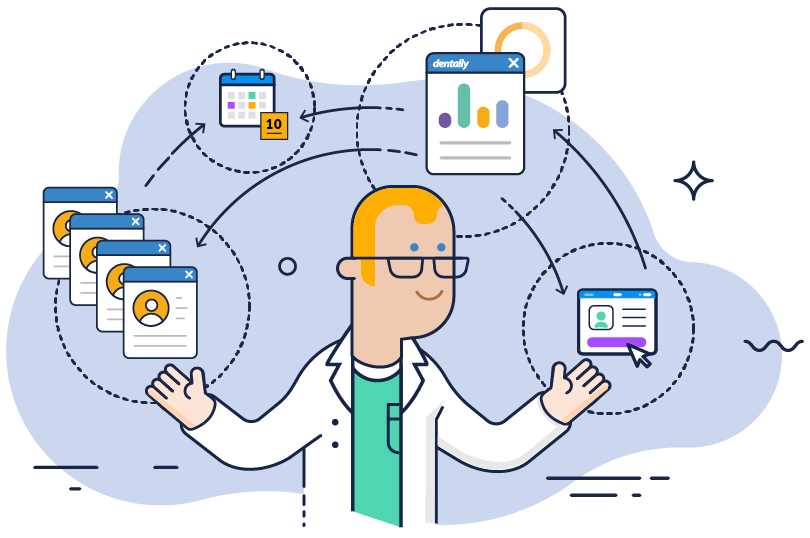 Patients Report
Our Patients Report delivers immensely useful insights. Segment your patient record data using multiple filters on nearly every aspect of the data you hold about your patients to configure a report that's tailored to your requirements. Use this data to enhance your patient correspondence, identify specific patient groups, recalls, treatment types/value, appointments, patient accounts and postcode catchment areas - the permutations of the data are almost endless.
See some examples of how the Patients Report can be used here.
Practitioner Activity Report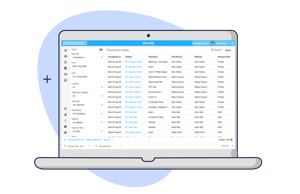 Another useful report within Dentally is the Practitioner Activity Report, which allows you to report on treatments carried out over the time parameter that you set. Use the filters to narrow the search per practitioner, payment plan, treatment category or specific items, for example. The results show duration, paid and unpaid amounts, referred work between practitioners and much more. The report enables you to calculate payments to associate dentists, track cost effectiveness and monitor workloads.
Find out more about the Practitioner Activity report.
Income Report
The Income Report is just one of the reports within Dentally that allows team members with the correct permission levels to keep track of your financial accounts. For each invoice paid, this report will match the practitioner to the payment and will report on who the money has been allocated to, so you have a clear picture as to what each of your practitioners has earned within a specified date range. Learn more.
Takings Report
This is an essential report for reviewing the practice takings for the day. Quickly view the takings as a breakdown of payments and methods, against how much should have been taken for the day and by practitioner. There is also a simple link to the patient's record to view any specific invoices, check anomalies and identify payment errors. Payments can be bundled and locked once checked to ensure accurate cashing up totals at any point in the day. Read more.
Treatment Plan Report

The Treatment Plan Report lists all treatment plans within a date range and using combinations of filters, offers a powerful tool to find treatment plans falling into any current state. You can quickly ascertain the status of all of your treatment plans, quickly identifying work that is ongoing and needs to be completed, patients whose plans need to be chased, work that can be closed and NHS work that needs to be claimed. Read more.
Appointments Report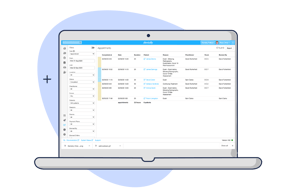 The Appointments Report is another example of the useful reporting capability within Dentally, made very powerful by allowing you to apply multiple filters in order to drill down through your data to give you exact details. It easily identifies your appointments, whether patients booked online, how many appointments were cancelled and cancellation reasons. This report is a great way of filling your appointment book.
Use the multiple filters - including date, status and cancellation reason - to create a list of patients that need to be contacted. You can export the list or click on each patient to go to their record - and from there, you can make an outbound call directly from the patient record to rebook their visit. Learn more.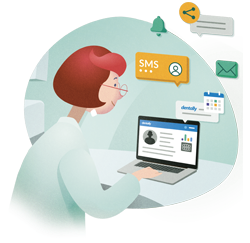 Cloud innovation to transform the way you communicate with patients
We know your patients are your top priority, so we're introducing brand new features to enhance your patient communications. With Dentally, you'll be able to call your patients directly from their record, send SMS links for contactless check-ins and payments, and leverage the power of your data using our patient reports.
Discover how Dentally can help your practice.
Simply select your practice type to find out what Dentally can do for your practice.
...or book a demo with our team.
Decided that Dentally could be right for you? Arrange a demo to see it in action.