Orthodontics
Dentally's Ortho module allows for extensive assessment data for values such as overbite and overjet information to be recorded by a certain practitioner with a date and time stamp. The data is easy to review from the outset to track the patient's progress at each stage of their treatment using a simple clinical workflow.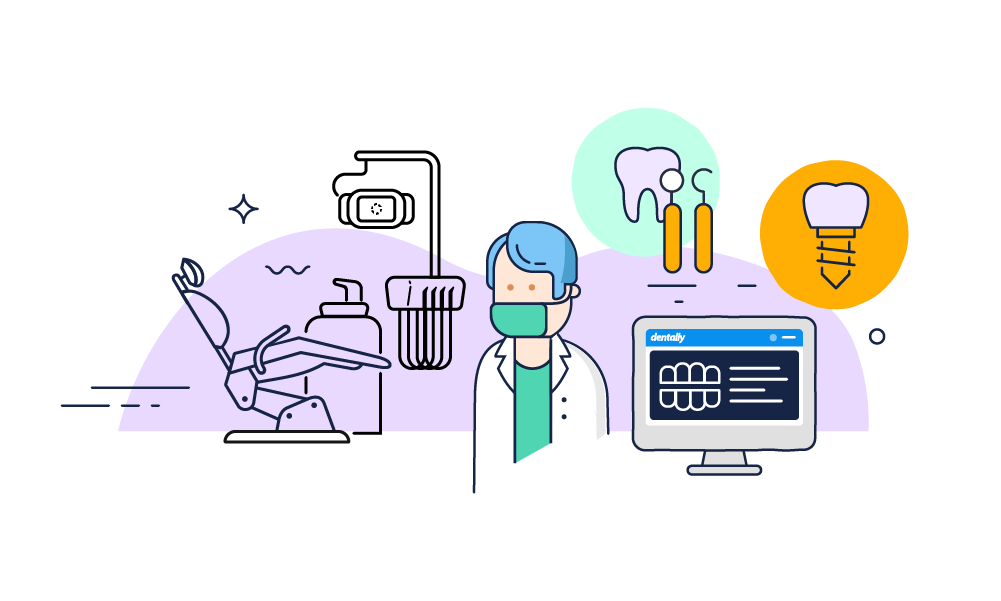 Assessment
It's simple to record a new orthodontic assessment in Dentally. From the patient's chart you can open a treatment plan and then undertake your normal charting, and once completed open the dedicated Ortho module and create a new assessment.
Work through all the sections of the form recording the relevant data, including observations, radiographs, overbite and over jet and other clinical details, with your treatment options. Read more.
Referrals
Creating referral letters is simple with Dentally. Using your customised practice-branded correspondence templates, you can easily generate a letter to your contacts while automatically merging in patient-specific information. There are a number of Ortho-specific data tags which allow you to complete all the relevant information fields within the letter and refer your patient with ease.
Treatment plan templates
Treatment planning for orthodontic work is seamless from start to finish. Short and simple treatment plans for orthodontic work are clearly laid out. You can add work and adjust them easily and retain a consistent approach by all practitioners who undertake ortho work at the practice. Share the treatment plan, which is customised with your branding, with the patient for immediate approval and confirmation.
Waiting lists
Waiting lists in Dentally enable users to easily track and report on patients who are waiting for an orthodontic appointment or are at a particular stage in their orthodontic treatment. It helps you fill cancelled appointments with priority patients, manages your ortho referrals and allows you to track who has an outstanding requirement for a follow-up appointment. Learn more.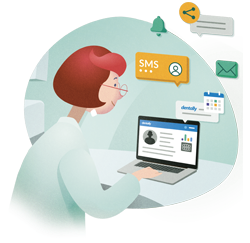 Cloud innovation to transform the way you communicate with patients
We know your patients are your top priority, so we're introducing brand new features to enhance your patient communications. With Dentally, you'll be able to call your patients directly from their record, send SMS links for contactless check-ins and payments, and leverage the power of your data using our patient reports.
Discover how Dentally can help your practice.
Simply select your practice type to find out what Dentally can do for your practice.
...or book a demo with our team.
Decided that Dentally could be right for you? Arrange a demo to see it in action.