Dentally Chat
Dentally Chat is an instant messaging system which supports dental practitioners and their staff to communicate easily with one another, helps practices run smoothly and saves time.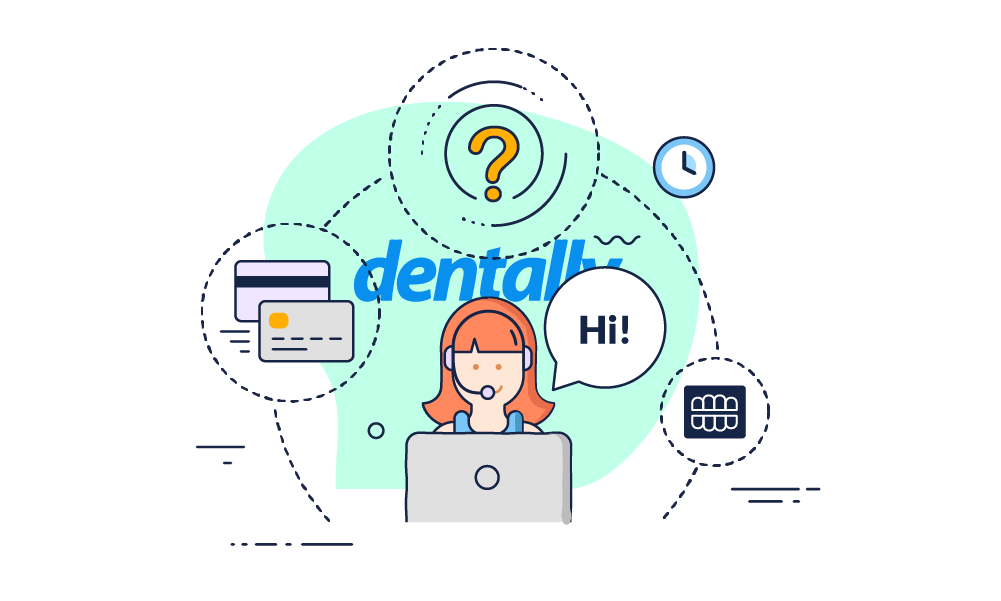 Connect teams
Dentally Chat connects your team, whether they are on-site or working remotely; all logged in users can be contacted wherever they are working, or messages left to be picked up on their next login. It is an ideal solution if you need to communicate information confidentially, check on a team member or make a request from surgery to the reception team.

How does it work?
When Chat is activated you'll see a speech bubble icon within Dentally, which lists all your team members and whether they are online or offline, so you can easily see who is available to talk.
Click on the team member's name and a chat window will open in the corner of your screen.
You will be notified of received messages visually and audibly.
Finish chatting and close the window
There is charge per site per month for the chat facility. Talk to our team to find out more.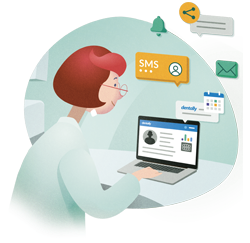 Cloud innovation to transform the way you communicate with patients
We know your patients are your top priority, so we're introducing brand new features to enhance your patient communications. With Dentally, you'll be able to call your patients directly from their record, send SMS links for contactless check-ins and payments, and leverage the power of your data using our patient reports.
Discover how Dentally can help your practice.
Simply select your practice type to find out what Dentally can do for your practice.
...or book a demo with our team.
Decided that Dentally could be right for you? Arrange a demo to see it in action.