Clinical
Clinical work with Dentally is clear and straightforward to record. Tailor the charting screen with your own custom treatments and charting set up, detail BPE exams, take BEWE scores and produce periodontal reports. Treatment plans with proposed work can be quickly created and easily presented to your patients, allowing you to discuss options which can be digitally signed by the patient in-practice or remotely.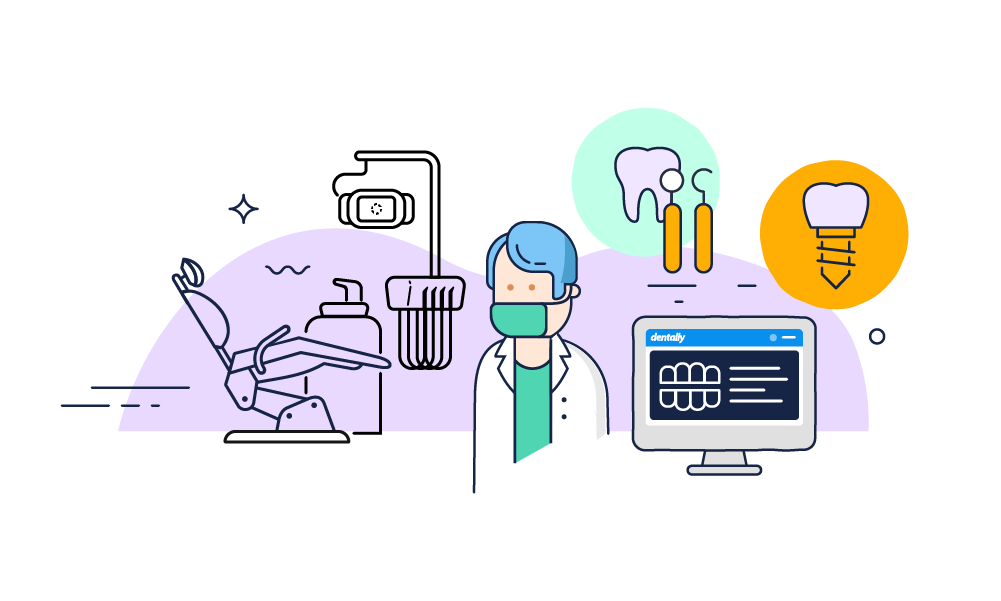 Charting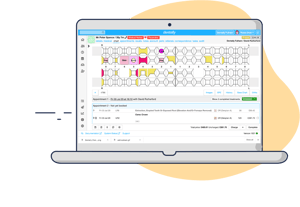 At Dentally we understand that each practitioner is unique in the way they wish to work. Charting in Dentally can be customised to suit the individual. Options are available to either use a separate base chart and planned treatment chart or to use a condensed chart display to keep your charting display simple.
Each practitioner can create a list of favoured and regularly used treatments from the practice treatment list, saving time when planning treatments. Enable the hover chart feature, which learns the 10 frequently used treatments to further customise and streamline the charting experience. Clinical notes templates can be applied automatically, or you can easily stack multiple templates from a predefined list.
Treatment plans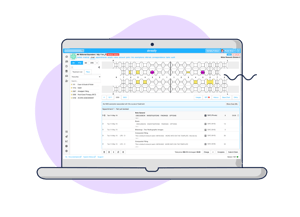 Dentally's short, simple plans are clearly laid out, and treatment planning is seamless from start to finish. You can chart long and complex courses of treatment with a single click by applying templates, saving you considerable time and ensuring a consistent approach by all practitioners in the practice.
Prescribed follow up appointments are immediately shared with your reception staff, ensuring your patient has a quick and easy journey through the practice.
You can share the treatment plan - customised with your branding - with the patient for immediate approval and confirmation. The estimate can be signed by the patient using the iPad app or via the Patient Portal.
Perio exam
In Dentally you can easily access and chart six pocket perio exams, with options to view the previous exam or create a new one. It's quick and simple to record the pocket depth and the recession, recording extra information for bleeding, suppuration and three different grades of furcation and mobility with single keystrokes. Bleeding and plaque are simple to chart with percentages immediately calculated for you.
Basic periodontal examination
Recording a Basic Periodontal Examination (BPE) from the chart screen is simple. An indicator will highlight whether the patient is a due BPE, and the dentist can then set a recall interval for their next exam. Bleeding and furcation are quickly recorded as you create a new BPE using the score grid. Previous BPE results are clearly presented and easy to read.
BEWE
A Basic Erosive Wear Examination (BEWE) can be undertaken at the same time as a BPE and results can be recorded in Dentally. BEWE readings are taken for the entire mouth and the cumulative score will then be displayed.
Orthodontics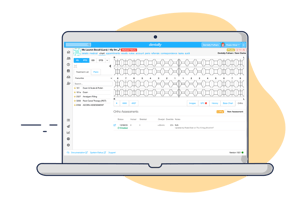 Dentally's orthodontic module allows for extensive assessment data for values such as overbite and overjet information to be recorded by a certain practitioner with a date and time stamp. The data is easy to review from the outset to track the patient's progress at each stage of their treatment using a simple clinical workflow.
Take a look at our Ortho feature here
Imaging
Dentally can easily link to your imaging software. We have an extensive list of imaging bridges, so you can view a patient's clinical images from X-ray scanners, cameras and other image acquisition devices with just one click.
Find out more about creating your end-to-end clinical workflow here.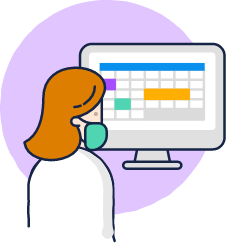 Cloud innovation to transform the way you communicate with patients
We know your patients are your top priority, so we're introducing brand new features to enhance your patient communications. With Dentally, you'll be able to call your patients directly from their record, send SMS links for contactless check-ins and payments, and leverage the power of your data using our patient reports.
Discover how Dentally can help your practice.
Simply select your practice type to find out what Dentally can do for your practice.
...or book a demo with our team.
Decided that Dentally could be right for you? Arrange a demo to see it in action.