Dentally Vision
Dentally Vision allows you to acquire, manage, and access images and X-rays completely in the cloud.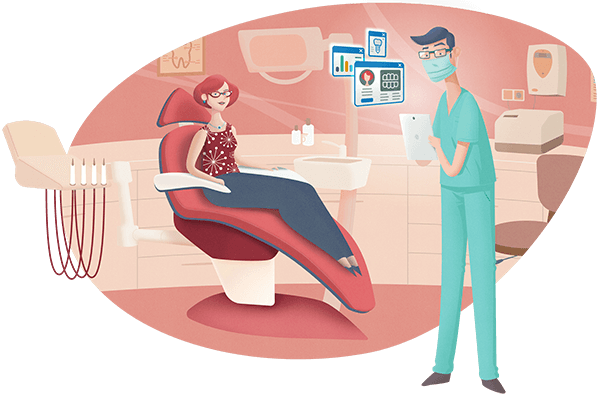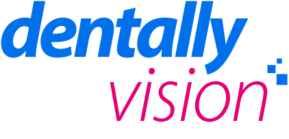 Streamline your clinical work today
Dentally Vision supports intraoral and extraoral X-ray images, 3D cone beam computed tomography (CBCT) volumes, CAD/CAM scans, photographic images, and many other image types.
There is no need for expensive software upgrades and backups to be done, these are simply automated - so you can be sure that you have all your imaging at your fingertips whenever and wherever you need.
Seamless clinical workflow
Save time with your diagnostic images fully integrated in Dentally, so that you can focus your time on patient care and increasing treatment acceptance.
High quality 2D and 3D images in the cloud
You can trust in Dentally to ensure that you have all your high quality and full-size images easily accessible from anywhere for the practitioners.
Improved clinical collaboration
Enable practitioners to consult with their colleagues or a specialist in any location to make the best decisions for your patients .
View and access from anywhere
Whether you need to login remotely or from a different practice site, you can be sure to view the most up to date images for your patient.
Key benefits
Seamless clinical workflow: With just a couple of clicks with Dentally you can acquire an image and save it to the cloud with minimum upload time. It also means you can switch imaging devices easily and reposition the patient at any time without disrupting your workflow.
Save time: All images are fully integrated with Dentally which means you can easily capture, review and locate all the images for the patient when you need them - as they are stored securely against the patient record.
Save money: No more costly IT or servers to store your images, no maintenance or need for separate applications or imaging bridges.
Real time: You can access all your image types in real time on any machine in any location - whether you need to login remotely or from a different location, you can be sure to view the most up to date images for your patient.
Chrome and Go: Dentally Vision is tightly integrated into Dentally, so you can be ensured that you don't need to worry about increasing your internet bandwidth.
Speak to an expert about Dentally Vision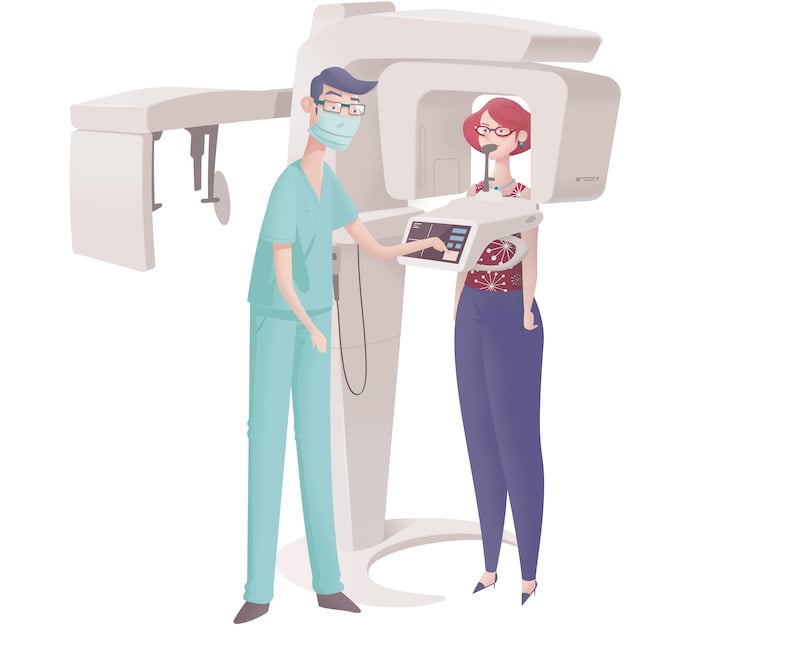 Dentally Vision FAQ's
Can I include it in my software package?
Yes, Dentally Vision can be added to your existing Dentally subscription.
Will I still need to run DI software?
You can choose from three options; to use Dentally Vision as your single software, or we can work side by side other products or you can continue to bridge and then upload your images to the cloud.
Will it run on any device?
Dentally Vision will support almost all 2D and 3D imaging devices for a seamless clinical workflow.
Will I need better broadband?
Dentally requires minimum broadband service keeping your bandwidth requirements low.
Discover how Dentally can help your practice.
Simply select your practice type to find out what Dentally can do for your practice.
...or book a demo with our team.
Decided that Dentally could be right for you? Arrange a demo to see it in action.